Handling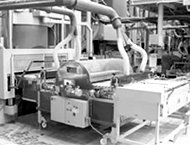 RP press collecting unit
The RP press collecting units are available in several versions and can receive material from every type of press.
---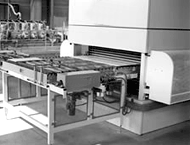 CE-SE drier loading-unloading units
The range of roller horizontal driers offered by G.TECH includes three different typese
---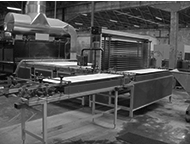 CF-SF kiln loading-unloading units
The CF-SF loading-unloading units represent the best solution for loading and unloading any single channel or double channel roller kiln.
---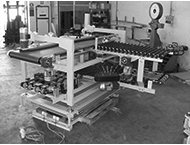 AR square aligner
The AR square aligner consists of a material receiving roller device and a transversal belt with return roller, and perfectly aligns all tiles exiting the kiln sending them tidily to the next processing step.
---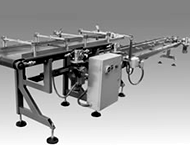 IP emergency stackers
G.Tech offers varied solutions for emergency systems at the kiln exit.
---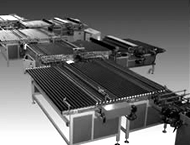 Connections
The range of connections by gambarelli impianti includes every machine connecting press and drier.